Voting Day Deals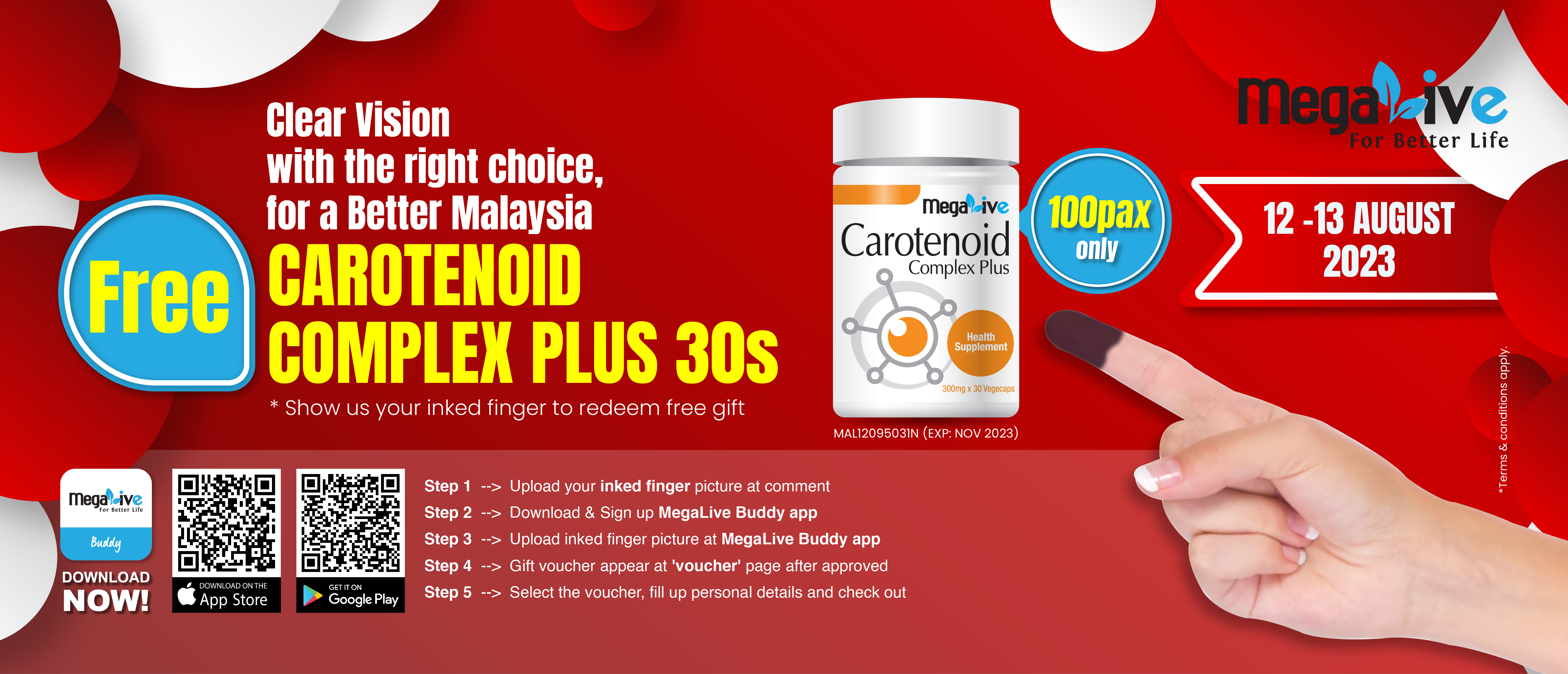 VOTING DAY DEAL (FOC Carotenoid Complex Plus 30s)
Terms and Conditions
The campaign will run from August 12, 2023 (9 a.m.) to August 13, 2023 (11.59 p.m.).

This campaign is only eligible to the first 100 users of the MegaLive Buddy app (both existing and new users, on a first come, first served basis) who have uploadad their inked finger photo in the MegaLive Buddy Apps. In order to redeem Carotenoid Complex Plus gift voucher, click the "inked finger."

The customer who have submitted an inked finger (voted) photo is entitled to 1 bottle of Carotenoid Complex Plus 30s (FOC) (Exp: November 2023) per Buddy App account.

The gift voucher will be issued within 14 working days, from the date the inked-finger photo is submitted in the MegaLive Buddy App.

The Carotenoid Complex Plus gift voucher must be redeemed within 30 days from the date issued.

MegaLive BioSciences Sdn. Bhd. reserves the right to reject voucher redemption if abuse is discovered.