MegaLive 2023 Top Spender T&C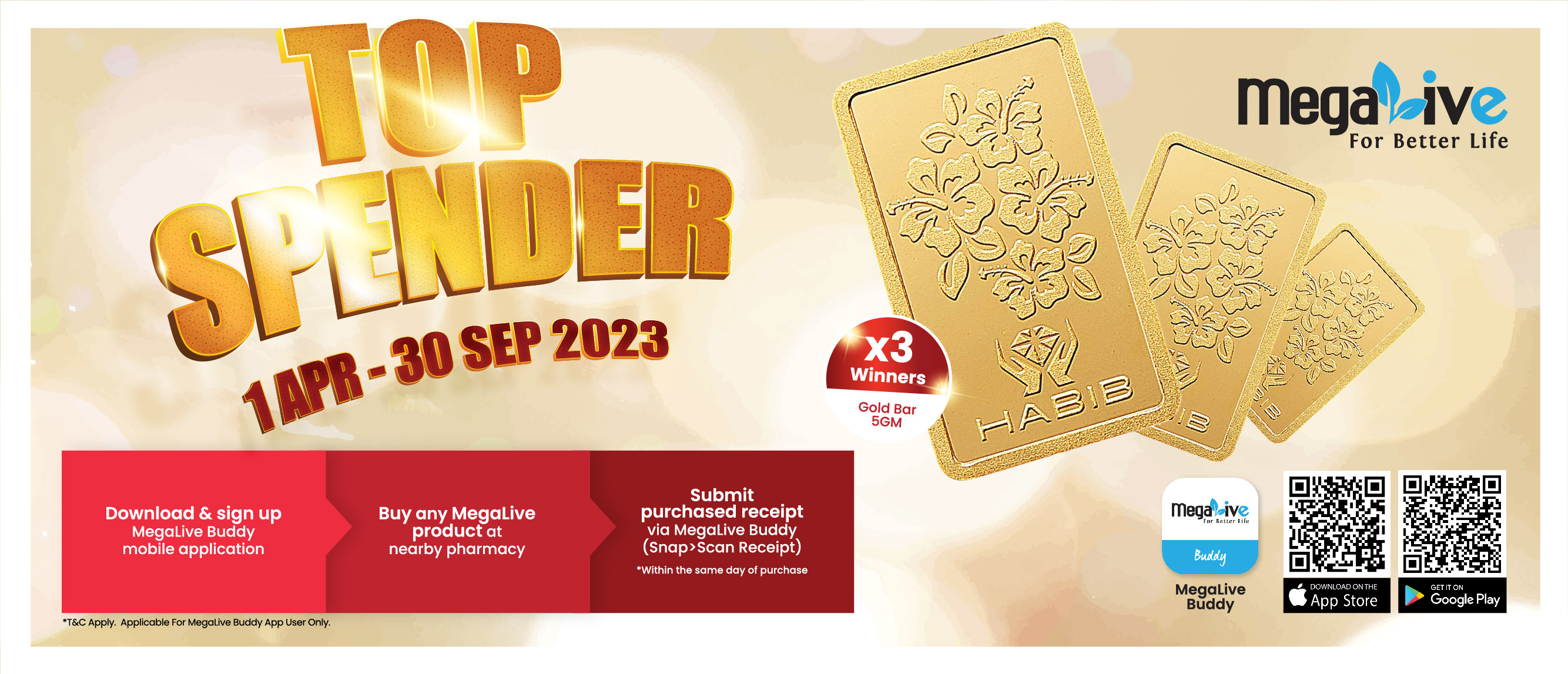 MegaLive 2023 Top Spender Terms & Conditions
1. The campaign will run from April 1 to September 30, 2023.
2. This campaign is only available to MegaLive Buddy app users who have made at least one approved in-store purchase during the campaign period. (Receipt of purchase must be within the campaign period).
3. The top three spenders will be chosen based on the highest total purchases made under the same membership account during the campaign period.
4. The top three spenders will be announced on October 16, 2023, and the MegaLive team will contact them about prize collection/arrangement.
5. The top three spenders will each receive a 5g gold bar; the prize is non-refundable and non-transferable for cash or other form of service/product.
6. The announcement of the top three spenders will be final, and no disputes will be entertained.
7. MegaLive BioSciences Sdn. Bhd. reserves the right to reject application/ submission if abuse is discovered.
How to join?
1. Download MegaLive Buddy mobile application
2. Sign up a MegaLive Buddy account
3. Buy any MegaLive product at nearby pharmacy
4. Submit purchased receipt via MegaLive Buddy (Snap > Scan Receipt) *Within the same date of purchase
Successfully claimed Buddy points user between April 1 and September 30, 2023 only eligible to join this campaign.
TOP 3 winners will be announced on MegaLive Facebook page on 16th October 2023.