MegaLive Buddy App | Love 2 Pick T&C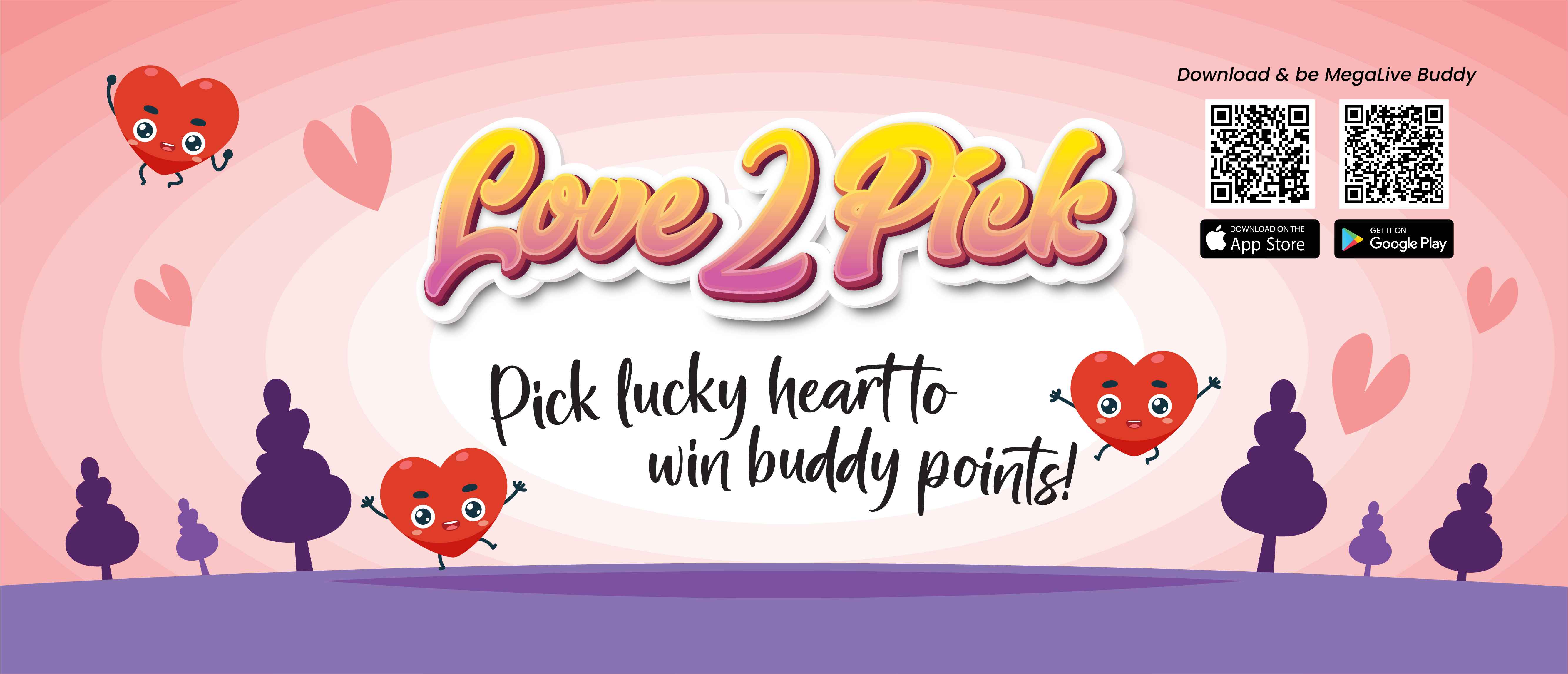 HOW TO PLAY
1. Tap on love
2. Check the prize
T&C Love 2 Pick Mini Game
Conditions of use
1. Only participants with registered MegaLive Buddy account can participate
2. Any vouchers/ points redeemed are not transferable for cash and are on the first-come[1]first-served basis.
3. Points and vouchers won by players from Love 2 Pick mini game will be credited into each user's accounts. Points and voucher may take up to 10 minutes to be credited to user's account.
4. Users can view their points at the top right section in the Buddy app and view their voucher in the 'Voucher' page.
5. MegaLive reserves the right to vary these Terms & Conditions without notice, or withdraw or discontinue Love 2 Pick Mini game at any time without any notice or liability to any party. In the event of inconsistency between these Terms & Conditions and any marketing or promotional materials related to the Love 2 Pick Mini game, these Terms and Conditions shall prevail.