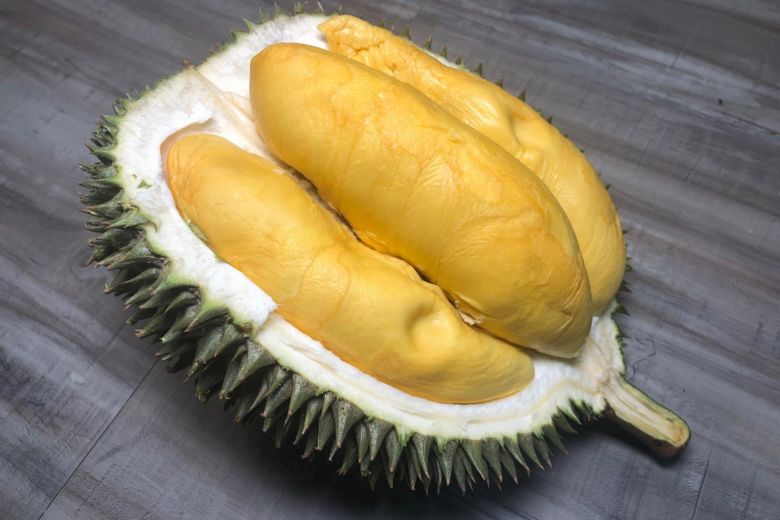 DURIAN!!! Eat whole durian is equivalent to 3 bowl of rice?
Durian or 'King of fruit' is a well-known fruit for its smell. Anthony Bourdain, the late renowned food critic describes durian as "It smelled like you buried someone holding a big wheel of Stilton (cheese) in his arms, then dug him few weeks later" (1). That is to describe how horrible the smell of durian is, but to certain people who like to eat durian the smell of durian to them is heaven!
Durian actually has more than 30 species but the one that people usually eat are about 8 species only, due to its exotic nature, people have started to commercialized durian even to the international level. The most common durian being exported and widely consumed is Durio Zibethinus (2).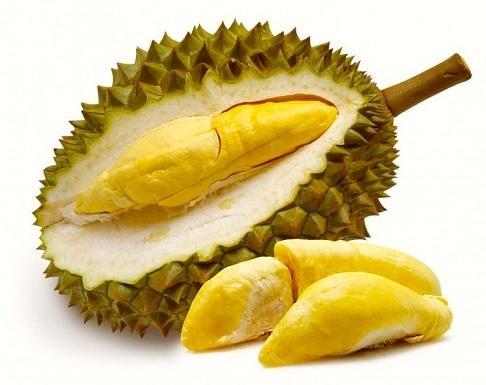 Due to its popularity, people started to questioning about durian health benefits, whether it is good or bad for health? Unlike apple, orange, guava and many other common fruits where people always equate it to "an apple a day keeps the doctor away" which means, consuming all these fruits are going to make you healthier, since it is packed full with nutrients that is good for body. For durian, the opinion regarding its health effect is mixing, some people say that it is good for health and can even be used to alleviate infertility or PCOS, Polycystic Ovarian Syndrome and some people say that it is heaty thus cannot be consumed too much etc. (3).
In general, durian is considered a safe fruit to eat just like any other fruit, but since durian has high calorie value, thus it is not advisable to consume in large amount unlike other fruits. Look at the infographic below to understand, calorie in durian in comparison with other fruits (4).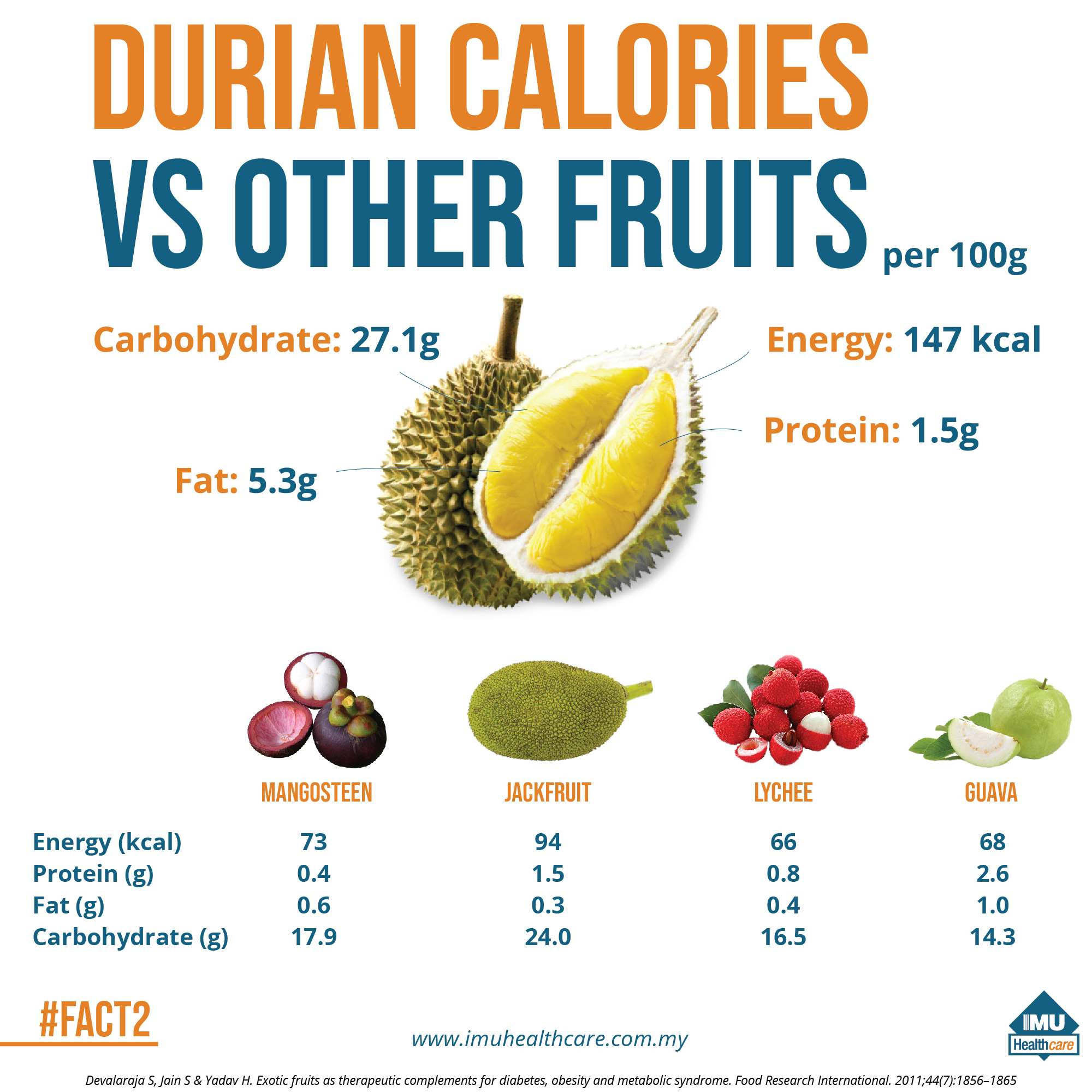 Here is the calorie of durian per seeds, surprisingly eating 5 seeds of durian is equivalent to a bowl of rice! ANDDDD IF A DURIAN CONSISTS OF 15 SEEDS IT IS EQUIVALENT TO 3 BOWL OF RICE! Thus, the recommended intake of durian is only 2-3 seeds, which is equivalent to about per serving of fruits or 90 kcal.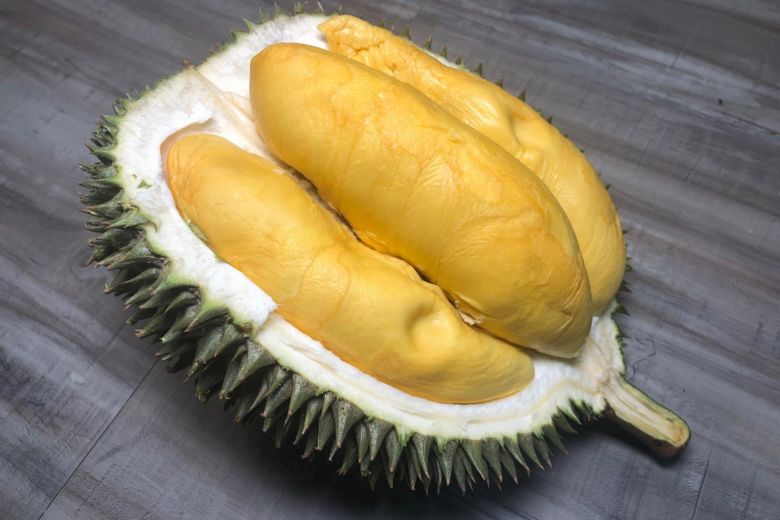 Though, it is crystal clear here that it is safe to eat durian within recommended amount, but there are people who should be even more cautious in consuming durian, that is people who are obese, people who have diabetes and people who have kidney problem. As for people who are obese and diabetes, it is due to its high calorie, high carbohydrate and high fats value thus should be extra careful on the consumption of durian. Whereas for people with kidney problem or undergoing dialysis, due to high potassium content in durian and it is difficult for their body to excrete potassium, thus, they must avoid eating TOO MUCH durian at all cost (4)!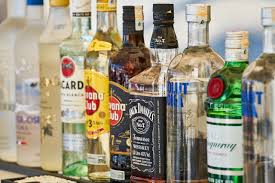 Albeit durian has many health benefits, when it comes to its consumption with other foods and beverages such as alcohol, it is said that it can interfere with liver function. In detail, durian contain sulphur-containing volatiles which can inhibit the enzyme aldehyde dehydrogenase (enzyme that helps in process alcohol), thus explaining why consuming durian together with alcohol is a deadly mixed (4).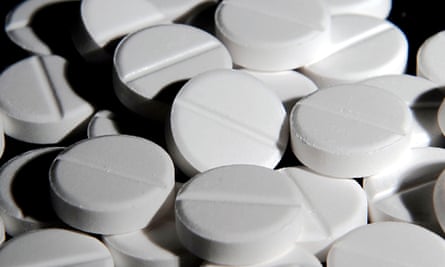 As for the consumption of durian with paracetamol, there is no study on human has been conducted, so far. But there is study on lab rat regarding this. The study shows that, rat that receive paracetamol and durian gives sign of hypothermic effect (significant drop in temperature) thus explain that the two mixture is toxic. However, the mechanism of toxicity is still unknown. To be safe, it is not safe to consume durian together with paracetamol (5).
In conclusion, for people who does not have any health concerns, consume durian within the recommended intake and consume it in moderation, is very much advisable. While for those who have health concerns, eat durian very minimally, it is advisable to eat other types of fruit that have lower calorie count as compared to durian, but since it is in the season thus consume it very minimally with caution towards calorie intake from other food types as well is recommended.
References
The Star. Benefits of eating durian? Its rich in antioxidant but its fattening (2019).

https://www.thestar.com.my/lifestyle/health/2019/09/10/eating-durian-healthy-or-not/

(Accessed on June 17, 2020).
Tan M.C & Shyamala A. (2018). Exploring the Nutritional Content and Benefits of Durian (Durio Zibethinus). Institute of Bioproduct Development, Universiti Teknologi Mara.

https://www.utm.my/ibd/project/exploring-the-nutritional-contents-and-benefits-of-durian-durio zibethinus/#:~:text=Durian%20is%20widely%20celebrated%20for,and%20protect%20against%20cardiovascular%20diseases

. (Accessed on June 17, 2020).
Reshma M. Ansari (2016). Potential Use of Durian Fruit (Durio Zibenthinus linn) as an Adjunct to treat Infertility in Polycystic Ovarian Synrdome (PCOS). PubMed.

https://pubmed.ncbi.nlm.nih.gov/26778225/

(Accessed on June 17, 2020).
International Medical University (IMU). Can A Durian A Day Keep the Doctor Away?

http://imunews.imu.edu.my/people/can-a-durian-a-day-keep-the-doctor-away/

(Accessed on June 17, 2020).
A. Chua., H. Nurhaslina., S.H. Gan. (2008). Hyperthermic Effect of Durio Zibethinnus and Its Interaction with Paracetamol.

https://pubmed.ncbi.nlm.nih.gov/19271022/#:~:text=Because%20durian%20(Durio%20zibethinus)%2C,a%20risk%20of%20toxic%20effects